Ready Mix Concrete Supplier in Tabiona, UT
Family owned and operated since 1997, Crossroads Concrete is proud to have earned a reputation for delivering an unparalleled level of excellence when it comes to supplying high quality, premium concrete products and services to the customers in Tabiona, Hanna, and Duchesne County, UT and the surrounding areas.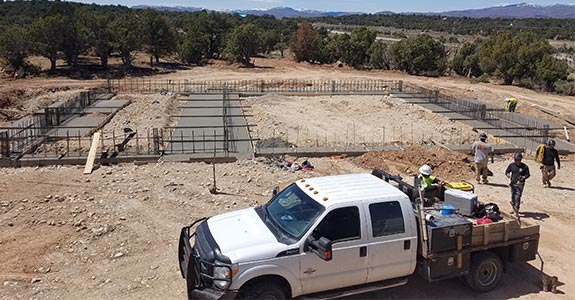 Your Go-To Concrete Supplier in Utah
If you require a ready mix concrete supplier in Utah or have a need for any other concrete products for your project, trust that Crossroads Concrete is here to deliver an unparalleled level of quality and service to you, in addition to the products you need. We're the foremost ready mix concrete supplier and offer a bevy of other concrete products, including pavers, as well as foundational materials such as gravel and sand. If you're pouring concrete, we're here to help in any capacity! From homeowners putting in new driveways, to commercial contractors working on major developments, to industrial customers seeking to repair and re-lay their concrete, we have experience in all capacities and the knowledge to assist you in your unique capacity.
More than just working to be a concrete supplier in Utah, we're also here to work out logistics and make getting your products to the jobsite simple and streamlined. We operate out of Tabiona, UT and are prepared to deliver our products to customers within a 60-mile radius. We'll take the hard work out of getting your materials to where they need to go, so you can focus on getting the job done right. Contact us today to learn more, or take a look at just a few more reasons we're so widely trusted when it comes to being a ready mix concrete supplier in Utah, among other cement products:
We're pleased to serve residential, commercial and industrial customers.
We offer delivery on all of our products, for your convenience.
Our prices are competitive!
We're a family owned and operated company.
We're happy to provide you with a free quote on all products and services. Check out our calculator to figure out what you need!