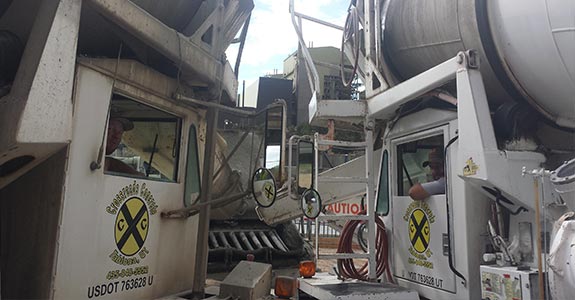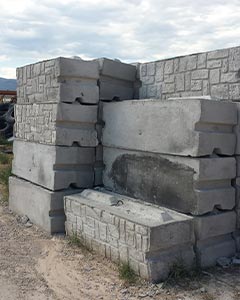 As the premier ready mix concrete delivery service in Tabiona, Hanna, and Duchesne County, UT, Crossroads Concrete is here to be your number one provider of concrete products, service and peripheral resources. Whether you're looking for gravel, sand delivery, or cement blocks, or you require cement pavers to complete your project, know that you can come to us for products of an unparalleled quality.
More than just your complete resource for ready mix concrete in Utah, we're here to cover the logistics of obtaining and pouring concrete! We're able to deliver ready mix concrete to residential customers, businesses and contractors within a 60-mile radius of our location in Tabiona, UT. We make it easy to get the products you need, without dampening your deadlines or interfering with your project timelines!
Our product selection
We provide concrete blocks and more to contractors, professional home builders and DIY homeowners who require top-quality concrete, delivered on time. We sell a bevy of essential concrete and related materials, including:
Ready mix concrete
Cement blocks
Cement Legos
Our concrete blocks and other products are designed to increase the strength workability, and quality of the concrete our customers receive, to make sure every application is laid to the fullest integrity. When you work with us, you'll never have to wonder if you're getting quality products—that guarantee comes with doing business with us!
Contact us
For more information about any of the products and ready mix concrete delivery services we're pleased to provide or to inquire about our capabilities in regards to your specific application, please contact us today by calling 435-848-5552. Or check out our calculator to figure out what you need!